Commercial & Business Insurance, Windsor
If you are needing business or commercial insurance in Windsor it's important to understand what you need to properly safeguard your business. A good insurance plan considers all the unique factors to mitigate risk and maximize your return on investment.
No matter what type of business you have in Windsor & Essex County, we can provide you with the coverage you need at the best possible rate.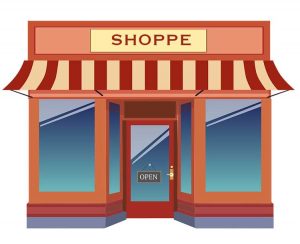 Why You Need Commercial Insurance
Commercial and Business Insurance isn't just about protecting your shop or inventory. Some Windsor businesses don't have a physical location or inventory. Even if you offer a professional service or virtual goods, commercial insurance can be an important tool to ensure that your business is safe and secure.
In addition to coverage for physical goods or property, business insurance offers coverage and financial security in the event of liability claims. You can also get insurance on commercial vehicles, the means to providing your professional service. And if your business in online or virtual, some insurance providers can offer coverage for cyber security.
No matter how large or small your business is, there is an insurance package that's right for you and your budget. Insurance doesn't have to be expensive to protect your from financial ruin in the invent of an unforeseen event.
How You Can Get Coverage
Property Damage
Whether you own a trendy boutique with lots of expensive inventory or a repair shop with high-cost equipment and tools, you have a lot to lose. Property damage can be caused by fire, water damage, vandalism, theft, or any act or element that causes loss to inventory, buildings, , service equipment, commercial vehicles, and office supplies and equipment.
COMMERCIAL PROPERTY INSURANCE
EQUIPMENT BREAKDOWN INSURANCE
COMMERCIAL VEHICLE INSURANCE
Risk of Liability
Liability can can in many different forms depending on the nature of your business or service. Bodily injury liability protects both employees and customers in the event of physical injury. Product liability offers coverage for harm caused by a defective product or service.
COMMERICAL GENERAL LIABILITY
PRODUCT LIABILITY
Cyber Security
With internet and virtual storefronts comes a whole new set of concerns. In additional to physical goods and equipment, you now have to protect your business, yourself and your customers from electronics threats. Keep your finances and sensitive data out of the hands of hackers.
CYBER RISK AND DATA BREACH COVERAGE